AUTONAV
Network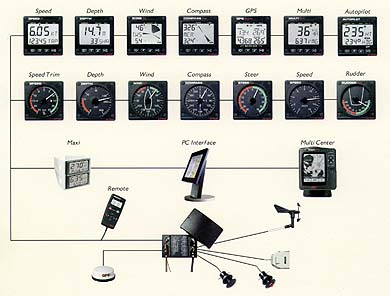 Features
Simple keypad design.
Menu based user friendly interface.
Easy-to-upgrade modular network systems.
Information network utilizes high speed RS485 protocol.
Wide viwing angle crystal-clear LCD display.
Illuminated dial and pointer analog instrument repeaters.
Extremely low power consumption.
Waterproof and impact resistant construction.
Multiple-level red backlit LCD display and keypads for night vision.
CE approval.
2 year warranty.
AUTONAV MARINE SYSTEMS INC. 55A Clipper Street, Coquitlam, BC, Canada V3K 6X2
Tel: 604-526-0113 Fax: 604-526-0146 Send E-mail Here _ _ _ _ _ _ _ _ _ _ _ _ _ _ _ _ _ _ _ _ _ _ _ _ _ _ _ _ _ _ _ _ _ _ _ _ _ _ _ _ _ _ _ _ _ _ _ _ _ _ _ _ _ _ _ _ _ _ _ _ _ _ _ _ _ _ _ _ _ _ _ _ _ _ _ _ _ _ _ _ _ _ _ _ _ _ _ _ _ _ _ _ _ _ _ _ _ _ _ _ _ _ _ _ _